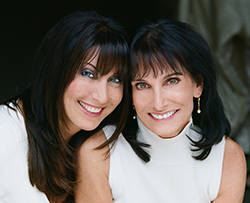 Cindy Busto, LCSW, DCSW and Jody Frank, LCSW, DCSW, CAS founded West Coast Counseling and Group Therapy Center in 1985 with a vision to create a warm environment where clients could receive exceptional therapeutic care. The passion they have for their work, both direct and interactive, sets a warm and caring tone. WCCC is renowned throughout the mental health and addiction communities and serves as a resource for several national treatment centers for assessment services, therapy and aftercare.
Together, they lead a team of psychotherapists that encompasses many different areas of expertise. Their therapists and adjunctive professional team of colleagues are handpicked, such as: career specialists, personal trainers, interventionists, education professionals, and dietitians.
Jody and Cindy have made several TV appearances, including ABC News, Daily Helpline and E! Entertainment, and have been interviewed as experts by national newspapers, magazines, authors and radio hosts. They are also contributors to HollywoodMomBlog, search Counselor's Corner. Hear Jody's recent interview on podcast series Kinda Dating, Episode #4, titled "How to Heal After a Break Up," which already has over 10,000 downloads.
Call us for a phone consultation at no charge at 818.986.0600 or 310.475.0223 ext. 1 or 2